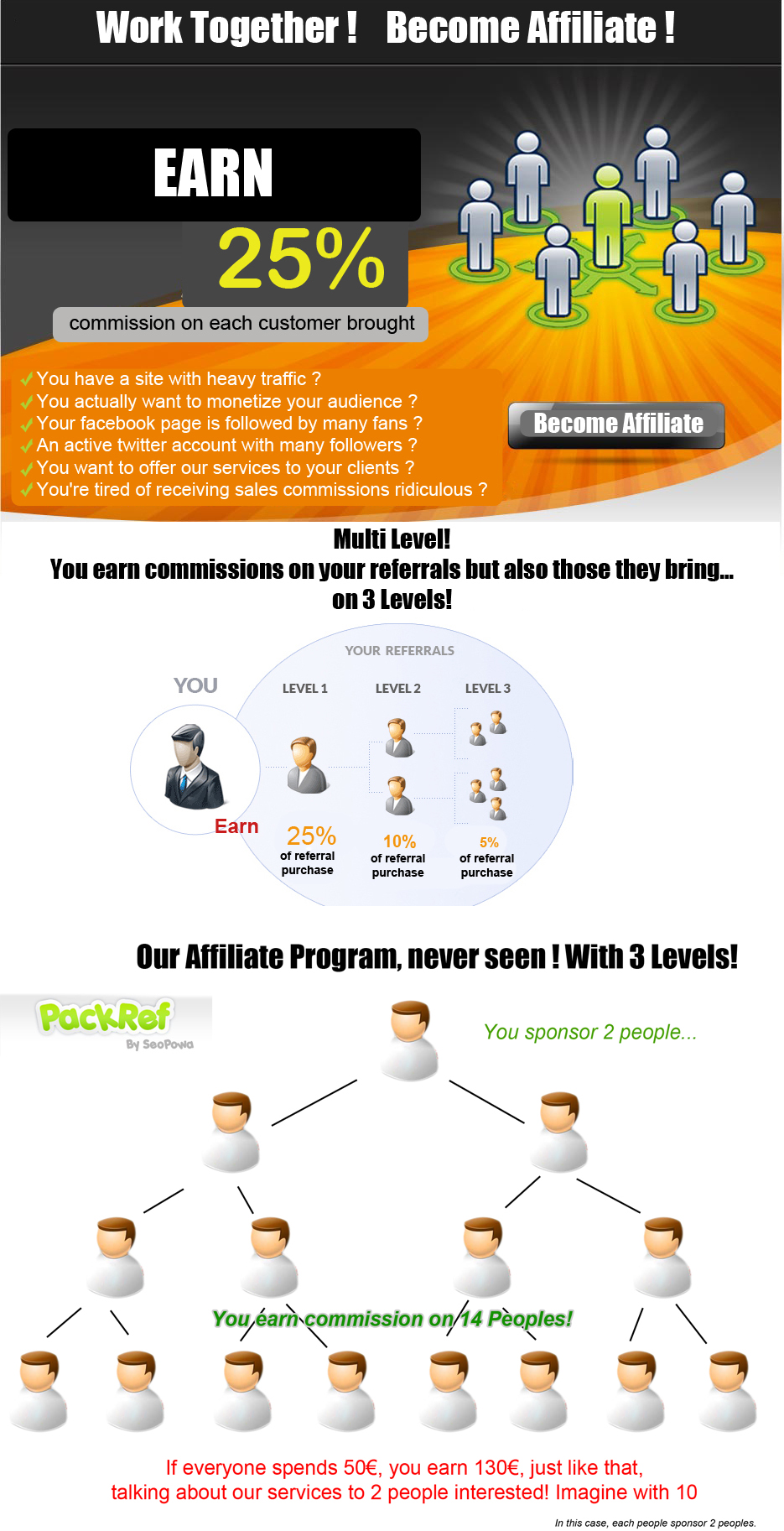 Level 1 you earn 25% on every purchase
Level 2 you earn 10% on every purchase
Level 3 you earn 5% on every purchase
Ex: - You refer a friend, he orders for an amount of 100€, you earn 40€.
- The same friend also sponsor someone who order for 100 € on the site, he will receive 40€ and you receive 10€...
More referrals you have and they are active (providing referrals themselves), plus your network is important.
-> You are the head of a pyramid!
Build your own pyramid Now and let your godson work for you!
HOW
Create or connect to your account
--> packref.seopowa.com/mon-compte
Access your affiliate space
Sponsor program -> packref.seopowa.com/sponsorship.php
You will find your personal link to promote and attract godson.
You can also see your stats...
PAYMENT
You will be paid by paypal, or in voucher to use on the store, you can choose in your account what to do with your money